Plug and Play
Plug in your guitar and play along
with tracks from your iPhone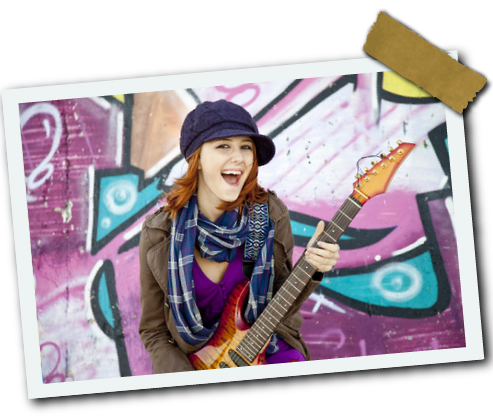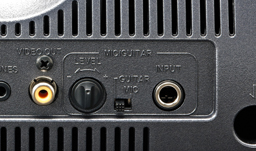 Guitar/Mic inputPlug a guitar or mic into the new RV-NB70 and you have got a powerful amp on your hands. The four speakers pump out a total 40W of massive loud sound. Play along with your favorite tracks from a CD, iPhone® or iPod®. It's ideal for guitar practice. Use the effector (sold separately) to get exactly the sound you want. Play it loud. Anywhere you want.
Note. Never plug bass guitars into the RV-NB70's mic/guitar terminal as there's a real risk of the unit breaking.
JVC RV-NB70. Play it Loud! With Your Guitar!
JVC RV-NB70. Play along with your iPhone!