Portable battery-driven boombox,
ideal for outdoor activities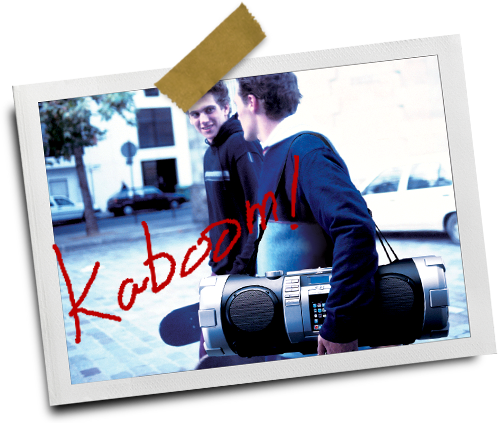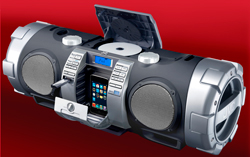 Indoors or outdoors, the portable Kaboom! can deliver dynamic sound with ten R20/D(13F) batteries.
The provided shoulder belt allows you to take it on outdoor.
How about carrying this boombox around wherever you want - out for camping, sports activities, or performance on the street!
Whether it's street dance, hip-hop, breakdance, or jumpstyle, this boombox provides the vital bass beat for dancing.
Wherever you take it will become the dance floor. So feel the rhythm in full blast, and dance till you drop!
Articles