Amazing bass sound with
twin Super Woofers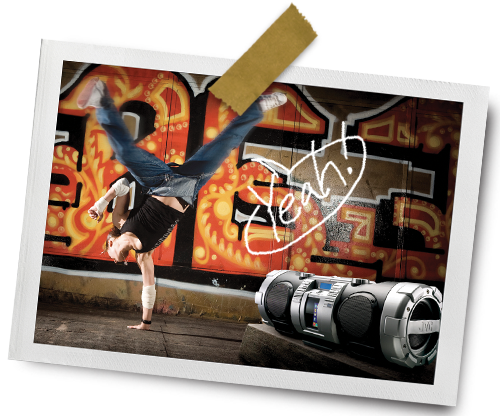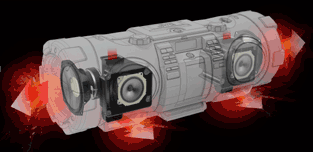 Kaboom! Speaker StructureNo other boombox comes close to JVC's Kaboom! with its overpowering, dynamic bass. The twin 5-1/8"(13cm) super woofers on either end of the unit are symmetrically-driven back-to-back for minimum chassis vibration while the tube-shaped cabinet has no resonance-causing flat areas.
The bass-reflex ducts located on the front create the bass more aggressive.
Moreover, you may adjust the super woofer level as you like by dedicated control knob.
Hip-hop, house, techno, or rock fans ? if you like cranking up the bass to feel your music, then this is the unit for you!