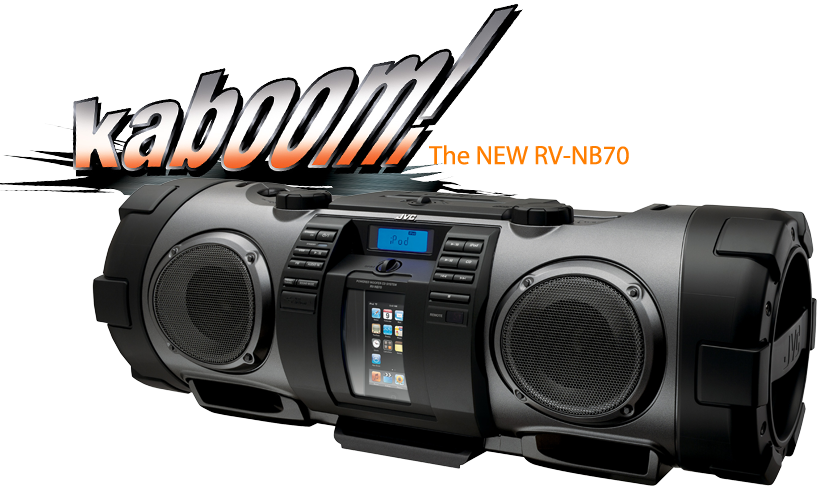 Totally express yourself―via iPhone or guitar
The JVC Kaboom! has taken a mighty step forward. The new RV-NB70 has a Dock for iPhone® /iPod®
additionally to the CD, USB Host and FM Tuner. The composite out allows you to check your dance or enjoy
movies on iPod® or iPhone® with TV Screen. Plug a guitar or mic into the RV-NB70 and you've got a
massively powerful amp on your hands with this boombox. You can play guitar or sing along with a backing track. It's great for street performance.
Whatever music or instrument you want, you'll love the deep bass generated by the twin Super Woofers. Express yourself everywhere you want.